Beauty is about being natural and authentic!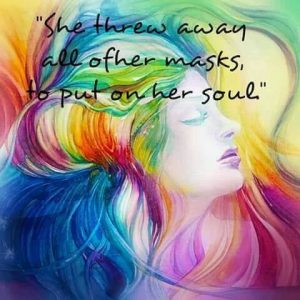 If you have achieved 50 years or more and have the tendency to fall under the spell of believing that there is now no real purpose to your life, think again!
Within you is the sum total of all of those years of experience that do amount to something very tangible, it is called wisdom and it is beyond price for it cannot be bought, only lived.
"Wisdom arises from within the heart
It is enriched by the mind,
though not limited by it!
Wisdom can only be gained through life experience!
Where knowledge can be learned from a book
and is relinquished at the end of a life,
wisdom is carried within the heart life after life!"
It has been known in many traditions that as a woman's body ages her creative energy begins to flow deeper within her feeding and sourcing her inner Wisdom Heart.
At this time she becomes more potent as she firstly acknowledges the value of her life experience and then begins to offer it to those a few steps behind who are now seeking their own purpose.
"In this life we cannot do great things.
We can only do small things with great love"
Mother Theresa
It is my passion to encourage and inspire mature aged women to accept that there is no line in the sand, that we can continue to be independent, self-supporting, creative and if we choose, contributing to the community.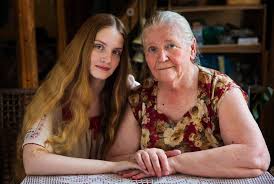 The restoration of the Wise Woman is necessary for the continuation and evolution of humanity for there are many old souls returning at this time who call to the wisdom of those who have paved the way before them for direction, for purpose and for love above all.
Become an Elder rather than elderly
You are warmly invited to join us to discover the Wisdom Heart within you.
Wisdom Heart has been created to support this step. We facilitate free talks within community groups, webinars, workshops, individual and group coaching dedicated to rediscovering and illuminating the Wisdom Heart within each of us, for it is time.
Contact Lorraine Town 0408 379 703 to discuss how this program may inspire you or your group, to explore the value and wisdom that your life enfolds.