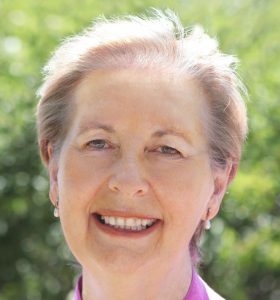 My love of learning included the study and practice of Acupuncture, Astrology, various belief systems, and natural therapies melded into over forty years of personal and professional development and facilitation.
This has brought me to be here with you, where my gratitude inspires the facilitation of the Ageing R-Evolution. A heart-based four-week program created to provide education around the moral and legal choices available to us as we move toward the end-of-life experience. This is enhanced with the support and guidance to come to a place of inner peace with one's life. Further information on this site.
In February of 2020, I had the privilege of facilitating the Ageing R-Evolution pilot program at the Wembly Mercy Care Retirement Village which was very well received.
This led to the Curtin University annual 'Ignition' Program for Entrepreneurs for which I received a scholarship from the City of Wanneroo.
A photoshoot with Mayor Tracy Roberts and a fellow recipient celebrating the council's support within the community.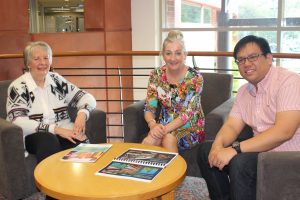 'Hold your dignity gently.'
Lorraine's qualifications:
Diploma in Acupuncture
Certificate IV in Mentoring and Life Coaching
Certificate IV in Workplace Training and Assessment
Certified 'Print' Coach
Certified NLP Practitioner
Relevant Work Experience:
Assistant to the Government Ornithologist at the National Museum of Victoria – 4 ½ years
Bearing Service organization – office administration – 2 years
Yoga Teacher and administration at Anad School of Yoga – 2 years
Teacher and coordinator of the Hatha Yoga department and the Centers Office, assistant to the Manager of a large international Meditation center – 7 years
Teaching Hatha Yoga and Learn to Meditate courses at –                            
The Department of Adult Education
TAFE Colleges Melbourne

Many Community Centers

Department of Corrections – maximum security section
Department of Corrections staff
Turana Youth Correction Center
Conzinc Rio Tinto
Austin Hospital nursing staff

Private schools for senior students to manage exam stress
Privately – over a period of 40+ years
Founding Member of the Australian Natural Health Care Directory and Body Mind, Spirit events in Melbourne
Co-manager of the Mt Eliza Wellness Centre – 2 years
Facilitating Personal Development classes and workshops under the auspices of the Insight Foundation in both Melbourne and Perth – 16 years
Transformational Mentor and Life Coach – 12 years
Assessor and Trainer for the Global Coaching Academy – 5 years
Facilitating Learn to Meditate courses and workshops at The Healing Rooms – Holistic Clinic, Mindarie – 3 years
Two years as Trainer & Assessor for the Transgenesis School of Yoga & Meditation Clarkson, facilitating the Meditation Teacher Training Program

Volunteer Work within the Community –

Meals on Wheels – 2 years
Teach Migrants English – 1 year
Cosmosis Mentoring Centre – 20 years
International Coach Federation – 5 years
Toast Masters – Mentoring supervisor – 1 year